Purpose
The Yuma Audubon Society is dedicated to conserving natural resources, educating members on conservation issues, and increasing awareness about the diversity of nature in the Yuma, AZ, area. Our constitution is here: YAS Constitution
In the recent past, Yuma Audubon has sponsored Audubon Adventures, the Yuma Birding & Nature Festival, and Audubon Christmas Bird Counts.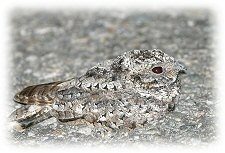 Common Poorwill
Meetings
Meetings are held the second Tuesday of November through the second Tuesday of April at 7:00 p.m., at the Southwest Arizona NWR Complex Office, located at 9300 E. 28th Street (the 2nd building just east of Ave. 9E.) A kick-off meeting in October and a May picnic are held at the Yuma West Wetlands.

2014 Meetings:
Tuesday, Jan 14 at 7:00 p.m. - "The Birds of Peru" by Dave Sussman. Enjoy excellent slides of Machu Picchu, the Andes, and the Amazon and a talk by Dave as he describes his recent adventures in fabulous Peru.
Tuesday, Feb 4 at 7:00 p.m. - "Bats" by Dr. Christa Weise, biologist for Kofa NWR.
Tuesday, Mar 11 at 7:00 p.m. - "The Birds of Chile" by Suzanne Detwiler.

A typical meeting agenda is:
- Short business meeting
- Conservation news
- Break with refreshments
- Feature presentation





Greater Roadrunner

Field Trips
Yuma is surrounded by many natural features, including the Colorado & Gila Rivers, deserts, mountains, the Imperial Dunes, and the Salton Sea. Join us as we explore these areas in search of diverse birds, reptiles, mammals, and plants.
Field trips are typically held the Saturday following the monthly Tuesday meeting. We carpool from the "Big Lots" parking lot (corner of 16th Str & 4th Ave.) at the times noted. Past trips have visited the Salton Sea NWR, Cibola NWR, Cienega de Santa Clara, and Palm Canyon.
2014 Field Trips will include:
Saturday, Jan 16 (meet at Big Lots parking lot) Carpool to the Salton Sea to to look waterfowl, raptors, and other birds
Saturday, Feb 15 Great Backyard Bird Count at the Yuma West Wetlands
Saturday, Mar 15 Carpool to Imperial NWR to to look waterfowl, raptors, and other birds

Field Trip Reports
14 Feb 2009: Al Borgardt reported "A good day of birding at Cibola. Total of 80 species seen. The best bird of the day was an Eastern Phoebe located near the south end of the Goose Loop. All of us enjoyed the multitude of Sandhill Cranes. A feast for the eyes." And Cody Hurlock reported to the AZ/NM bird list server: "Hello all, Our Yuma Audubon field trip to Cibola NWR on Feb. 14 was quite successful - with a total count of 80 species. The most notable being an EASTERN PHOEBE seen at the south end of the "Goose Loop" drive perched on a stalk in a recently cut/harvested corn field. We all had good looks at the bird from about 100 ft and could clearly see its whitish underparts and drabber coloration. After a few minutes it flew into a tamarisk next to the irrigation ditch on the south side of the road. Other nice birds included: Black-throated Gray Warbler - 1 near the west entrance of the nature trail Ash-throated Flycatcher - 1 along the nature trail Red-naped Sapsucker - 1 near Cibola Lake Green-tailed Towhee - 1 near Oxbow Lake Campground 2000+ Canada Goose 500+ Sandhill Crane The staff at the refuge headquarters informed us of a Worm-eating Warbler that was caught at the nature trail twice in the last month in mist nets as part of some research project. We looked and listened but didn't see the bird.
17 Jan 2009: On Jan 17 we headed out east of town. Adventurous members who came along were: Al & Helga Borgardt, Cody Hurlock, Murray Jackson, Karen Horoschuk, Jean & Terry Beasley, Michal Graber, Bob, L.D Smith, Ron & Sue Bodner, and Henry & Suzanne Detwiler. About 5 miles east and 1 mile north of Tacna we finally tracked down a pair of LeConte's Thrashers. We never heard them sing, but they were certainly interested in our taped calls. Also in the area were a few Sage Sparrows. At Quigley Waterfowl Management Area we saw the regular Abert's Towhees, Yellow-rumped Warblers, Ruby-crowned Kinglets, and a small flock of Sandhill Cranes in the wet fields. As we were eating lunch a Prairie Falcon swooped down close-by and snagged a sparrow or lark from the dry farm field. A second Prairie Falcon then entered the scene and tried to steal the meal from the first one. But it was unsuccessful, and they both flew off. At the Effie May riparian area a few miles west of Wellton we were rewarded by the Least Flycatcher, which has been lingering there since at least October 2008. Also there was a Spotted Towhee. After finding a few egrets and waterfowl along the Gila River we departed for home.
Christmas Bird Count

Birdcage Primrose

Close to Christmas we hold our annual Christmas Bird Count (CBC) and Birdathon. We count and monitor the status of birds around Imperial NWR, Laguna Dam, and Mittry Lake. Please contact Henry Detwiler if you'd like to participate in the next CBC. E-mail Henry at henrydetwiler@earthlink.net

The 2010 CBC was held on Saturday, Dec 18th. A new (recent) record of 131 species for count day!

The 2012 CBC was held on Saturday, Dec 15; view the results on National Audubon Society CBC website: http://birds.audubon.org/christmas-bird-count

The 2013 CBC was held on Saturday, Dec 14.


Here are some of our better count-day sightings from the 2010 count:
- 4 Barrow's Goldeneye at Senator Wash, CA
- Red-throated Loon at Ferguson Lake
- Horned Grebe at Senator Wash
- Immature male Surf Scoter at Senator Wash
- Female Black Scoter at Senator Wash
- Varied Thrush at YPC
- American Redstart, Northern Parula at Imperial NWR
- Black & White Warbler at Betty's Kitchen
- Rose-breasted Grosbeak (Hidden Shores RV Park, AZ)
- Lawrence's Goldfinches in a desert wash west of Senator Wash)
Membership
Membership can be at the national or chapter level, or both. Fee structures and benefits are as follows:
$10 for local (chapter) members
- Local members receive e-mail birding and meeting alerts, and are welcome to join us for monthly meetings and field trips (Oct-May).

$20 for national members
- National members receive Audubon Magazine and automatically become members of our local chapter. Enroll at www.audubon.org


Black-necked Stilt chick


Links


National Audubon Society www.audubon.org


Imperial NWR www.fws.gov/refuges/profiles/index.cfm?id=22560


Cibola NWR www.fws.gov/southwest/refuges/arizona/cibola.html


Local & National Rare Bird Reports www.southwestbirders.com/RBA/swb_RBA.htm


Southwest Birders www.southwestbirders.com


Yuma-area Bird Guide www.southwestbirders.com m/guide_yuma.htm


Salton Sea Bird Guide www.southwestbirders.com/swb_Imperial_County_Book.htm


ASU - AZ bird songs http://askabiologist.asu.edu/expstuff/experiments/birdsongs/