Purpose
The Yuma Audubon Society is dedicated to conserving natural resources, educating members on conservation issues, and increasing awareness about the diversity of nature in the Yuma, AZ, area. Our constitution is here: YAS Constitution
In the recent past, Yuma Audubon has sponsored Audubon Adventures, the Yuma Birding & Nature Festival, and Audubon Christmas Bird Counts.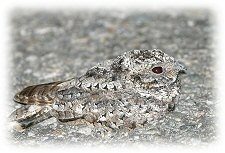 Common Poorwill
Meetings

2021-2022 Meetings:
Meetings will be virtual (via email invitation) until Covid 19 recommendations indicate that indoor meetings are once again safe. Please send an email to yaspresident@yahoo.com to stay connected.

A typical meeting agenda is:
- Short business meeting
- Conservation news
- Break with refreshments
- Feature presentation





Greater Roadrunner

Field Trips
Yuma is surrounded by many natural features, including the Colorado & Gila Rivers, deserts, mountains, the Imperial Dunes, and the Salton Sea. Join us as we explore these areas in search of diverse birds, reptiles, mammals, and plants.
2022 Field Trips
(Wear face masks & practice physical distancing)

Sunday, Jan 2, 2022 - Christmas Bird Count in a 15-mile-diameter circle centered at Imperial Dam. Please contact the coordinator Lin Piest at lpiest@aol.com to pick a location and sign up.
The Yuma Bird, Nature, and History Festival will be Jan 13-16. The registration site will be available soon.

Wednesday Bird Walks
Join us at the Yuma West Wetlands every Wednesday morning for a chance to go birding in the wetlands park. No experience is necessary. Meet at 7:30 a.m. in the first parking lot on the right (east entrance) and look for the birders wearing binoculars.

Christmas Bird Count

Birdcage Primrose

Close to Christmas we hold our annual Christmas Bird Count (CBC) and Birdathon. We count and monitor the status of birds around Imperial NWR, Laguna Dam, and Mittry Lake. The count circle encompases desert, the Colorado River, lakes, marshes, and agricultural areas; our species count is typically 115-120 species, with highs of 133 in 1982 and 1984. The 2020 CBC will be held on Dec 19th. Please contact the coordinator Lin Piest at lpiest@aol.com to participate.


To view the results of past bird counts visit the National Audubon Society CBC website: https://www.audubon.org/conservation/science/christmas-bird-count

Here are some of our better count-day sightings from the banner 2010 count:
- 4 Barrow's Goldeneyes at Senator Wash, CA
- Red-throated Loon at Ferguson Lake
- Horned Grebe at Senator Wash
- Immature male Surf Scoter at Senator Wash
- Female Black Scoter at Senator Wash
- Varied Thrush at YPG
- American Redstart and Northern Parula at Imperial NWR
- Black & White Warbler at Betty's Kitchen
- Rose-breasted Grosbeak at Hidden Shores RV Park
- Lawrence's Goldfinches in a desert wash west of Senator Wash

Membership
Membership can be at the national or chapter level, or both. Fee structures and benefits are as follows:
$10 for local (chapter) members
- Local members receive e-mail birding and meeting alerts, and are welcome to join us for monthly meetings and field trips (Oct-May). Please send membership fees to:
Yuma Audubon Society
PO Box 6395
Yuma, AZ 85366

$20 for national members
- National members receive Audubon Magazine and automatically become members of our local chapter. Enroll at www.audubon.org


Black-necked Stilt chick

YAS Contact
Please leave a message at the Facebook page: Yuma Birders

Links
National Audubon Society www.audubon.org
Imperial NWR http://www.fws.gov/refuge/imperial/
Cibola NWR http://www.fws.gov/refuge/cibola/
Local & National Rare Bird Reports American Birding Association
Southwest Birders www.southwestbirders.com
Yuma County Bird Guide
www.southwestbirders.com/swb_Yuma_County_Book.htm
Salton Sea Bird Guide www.southwestbirders.com/swb_Imperial_County_Book.htm
ASU - AZ bird songs
https://askabiologist.asu.edu/explore/birds-and-their-songs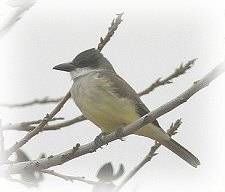 Thick-billed Kingbird - Yuma Main Drain